Gay For His Southern Werewolf (Sweet MM Romantic Story): Gay Shifter Paranormal Romance
I loved this book. I loved the story line and the characters.
---
I liked that even though a novella there was not a rush to sex. Instead the two main protagonists characters were given time to develop so that you cared what happened to them. Also the world building - getting to understand the norms of the society stopped it from being just another oversimplified m/m shifter story.
---
Hot with a dash of sweet, natural with a good splash of the paranormal, and oh so real with a healthy dose of everything that makes a relationship work, without ever being easy. This spicy, quick read kept me captivated throughout, all the while telling a real story.
---
Great Twist on Werewolves!
---
This book was a delight.
---
I really enjoyed this book. I can see this author is coming into her own. I feel her writing is becoming more novel type than short sexy reads. Her latest in my opinion have more romance style than sexy hookups. either way, i loved both styles of her writing. Good short romance. really really enjoyed.
---
I always enjoy Tabitha Austins work, and this is no exception. If you have ever had a crush on the boy next door then I recommend you read this short story.
---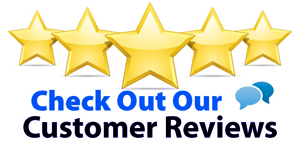 Overview
Genre: Gay Paranormal Romance / Supernatural Romantic Thriller
Ethan's been in love with Gabriel, the boy next door, for most of his life. He's not just the town's tall, dark, and cutest man… he's also a werewolf.
Pity werewolves and humans never date… ever.
Without a cute man like Gabriel, there's not much keeping him in his small Southern town. It's time to put his foolish dreams behind. He's going to leave his town – and Gabriel – behind forever.
With plans already set, Ethan figures there's no harm in spending a last weekend together up in the mountains. After all, they've been friends for so long. Once at the cabin, Ethan realizes that like him, Gabriel wishes things were different and knows how they could be. There's one chance and it would mean that Ethan will have to leave behind more than just his town.
How much is he willing to give up for true love?
This short paranormal thriller romance contains scenes of gay sex with a Southern werewolf. It's intended for adult readers.
Author Note: This is a short standalone HEA supernatural romance with no cliffhanger.
Other Books in "Werewolf Mating":