Gay Ghost Cowboy (Gay Ghost Story)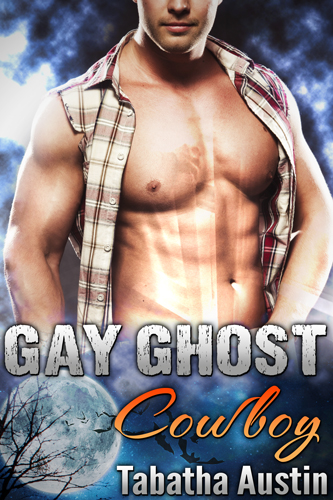 "It was amazing."
"I really liked it.
"The characters are very well developed and the backstory of the ghost is touching, if not a little heartbreaking. I really felt the connection between the two men, a bond that stretched across realms and time. The sex scenes are hot and sensual, the passion between the two men really comes through in this very well written story."

Overview
Genre: Gay Paranormal Fantasy / Gay Cowboy Paranormal
Mallard Manor has a reputation in the ghost-hunting world, and that's not an opportunity James is going to pass up. When he arrives, he finds exactly what he's looking for… and so much more. Willard Mallard, the house's namesake, has been trapped between worlds—locked within the confines of the house—for over 150 years. And he's got pent-up urges that need to be relieved.
Now, it's up to James to give the well-endowed cowboy the release he never felt in this world and help him move on to the next.
This 6,400-word stand alone paranormal story contains detailed explicit descriptions of gay sex. Includes anal and oral situations with a hot ghost hunter surrendering himself to a well-endowed gay cowboy ghost.
It's intended for the enjoyment of those who love gay ghost stories involving cowboys with a touch of sweetness.
Author's note: This is a full-length, standalone story. No cliffhanger.