Gay Cowboy Shifter (Gay Shifter Paranormal Romance)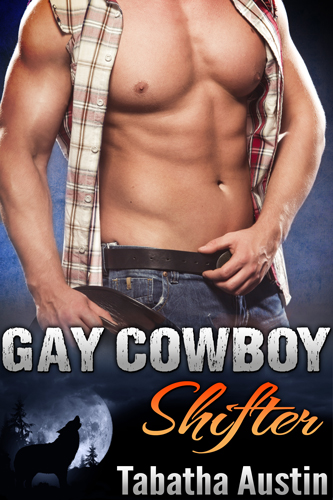 Overview
Genre: Gay Shifter Series / Gay Shifter MM
Sheldon's never really felt at home anywhere except on a farm surrounded by men. This one may not have a problem with gay men but… well, he's the only human on this werewolf-run cattle ranch. Still, the farm has bigger problems than an errant human in their midst: if they can't find out what's happening to their missing cattle, they'll go under, and fast.
Can Sheldon save the farm, deal with one antagonistic human-hating werewolf, and resolve his feelings for a large and muscular shifter?
This 9,400+ word, stand-alone, gay werewolf paranormal romance contains detailed descriptions of sex, including oral and anal, with a gay shifter. It is intended for the enjoyment of those who love man-on-man shifter stories with a touch of romance and adventure).
**Stand Alone Paranormal Story**
Title changed from Gay Shifter Mate Two.
Other Books in "Werewolf Mating":